Having problems viewing this email? Click here to visit our web page and view the email.


ALOHA,
FRIENDLY REMINDER:
PUBLIC INPUT ON ONEULA BEACH PARK MASTER PLAN THIS SATURDAY
Our office is bringing out a large tent and chairs to the park - often referred to as "Haubush" to accommodate a public meeting that our council office is sponsoring.
When - January 14, 2012
Time - Noon - 2:00 p.m.
Where - Oneula Beach Park; Ewa Beach
Special Guest - Gary Cabato, Director of the Department of Parks and Recreation
Purpose: please reference article published in the Midweek's West Oahu Islander - click here.
UNINSURED MOTORISTS; RESOLUTION PASSES COMMITTEE- GOES TO FULL COUNCIL FOR HEARING ON JANUARY 25
This reso is about getting the uninsured motorists off of our roads and it got some television/media attention the other day. In case you missed it - click here.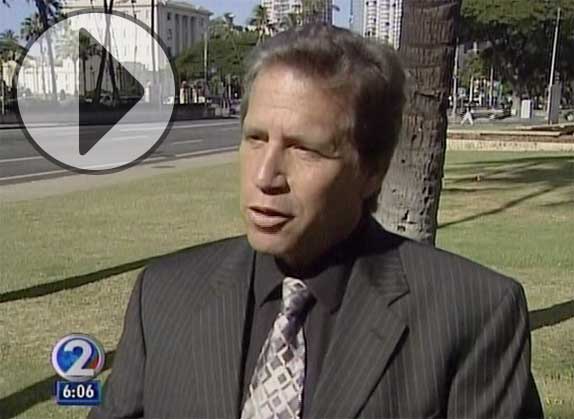 Unfortunately, commentary in the news clip by State Senator Kalani English, Chair of the Senate's Transportation Committee, was not accurate. The Senator stated that the City already had the authority to implement resolution 11-308. This is not correct.
What is correct, is that the State has to provide in statute first, the enabling legislation to the counties to permit the sharing of data between insurance providers and their clients with the Department of Motor Vehicle Registration. Please help me convince the good Senator to reconsider his position and support the resolution- his email is: senenglish@capitol.hawaii.gov
Currently, for a police officer to be able to catch a driver in non-compliance to the law that is operating a vehicle without insurance, the officer would look for a moving violation, expired safety check and or registration decal, or other infraction such as a broken headlight to have cause to inspect for proper insurance coverage.
For those that want to beat the system and break the law, such a person would merely cancel their insurance policy right after getting their safety check sticker. If the car is in working order and the driver obeys the rules of the road, an officer will most likely never be able to apprehend the motorist that is scamming the system.
So how then do we catch those persons that cancel their policy right after securing the decals and continue to drive?
This is where my resolution comes into play. If the State Legislature and Governor would simply let our County have the authority to install certain software on the Department of Motor Vehicle Registration's computers, then the insurance providers can release their data to that department. If this were permitted, the police then, while driving on the public roads, could scan license plates that would reveal information whether or not the license plate number is one that has been identified by the Department of Motor Vehicle Registration as being associated with a cancelled insurance policy.
We were fortunate to have three residents from the Waianae Coast come to testify in favor of reso 11-308. A big Mahalo to them for speaking up and making a difference!



CITY AGRICULTURAL LIAISON REPORT
The photo below depicts a moment during the Budget Committee briefing where I encouraged Ms. Laura Thielen, the city's Agricultural Liaison, to visit our neighborhood boards and exchange ideas. To read her first report submitted to the Council - click here.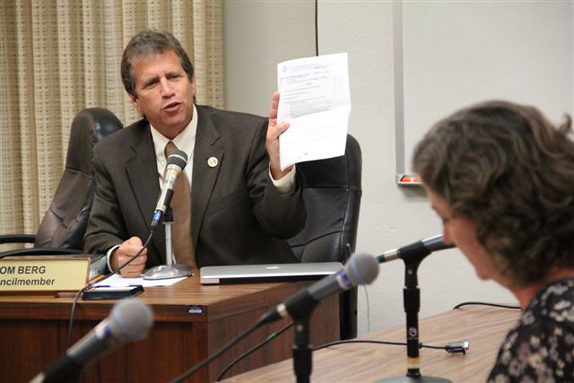 SALE OF 57 VACANT LOTS IN EWA VILLAGES
At the Council's recent Budget Committee, I took action to request the sale of City owned golf course frontage lots referenced as Lokahi Greens be deferred and not executed. My objection is that proceeds of the sale should be deposited into a special fund that directly benefits the preservation and maintenance of the Ewa Managers Mansion instead of going to pay for other non-related expenses. Until that agreement is made first, no sale should transpire.