Having problems viewing this email? Click here to visit our web page and view the email.


ALOHA,
TOWN HALL MEETING THURSDAY 1/26/12 DISCUSSION: WATER & SEWER RATES WHERE: KAPOLEI HALE 6-8:30 P.M.
Water and sewer rates will continue to increase without relief if we stay the course. I have proposed a bill to combat the sewer rate increases slated for residential property owners. My proposal would freeze all rates at their current levels applied to residential property owners and keep our local residents' sewer bills flat for six years. The intent of the bill would be to shift all rate increases upon the non-residential end user. The bill would raise the necessary funds to upgrade our wastewater treatment plants predominantly in the non-residential category. Many families on the Leeward Coast have cut back on their water usage from washing clothes to telling their family members- "Hey, don't flush the toilet, I'm next," to save money. On the other hand, when staying in a hotel, the patron can flush repeatedly, take long and numerous showers, and run the bathroom sink to no end and still pay the same room rate. Why should the local residents have to conserve water to save money yet the visitors can drown themselves in water usage and pay the same amount without penalty?
Note: The bill is a proposal for discussion at this time and has not been filed yet. The bill is meant to serve as a guide for receiving your input. The sewer rates applied for non-residential users are intentionally left blank in the proposal so you can set them with me - in the event you want any changes. After receiving your input, I can file the bill to be introduced for a public hearing at the City Council.
)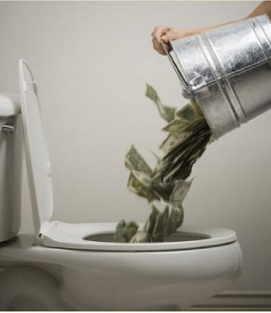 YOU HAVE THE RIGHT TO KNOW WHAT IS IN YOUR FOOD
I have introduced resolution 12-7 to find a compromise in the struggle between manufacturers that utilize Genetically Modified Organisms (GMO) in our foodstuffs and the request by consumers to have GMO's indentified so they can make informed purchases.
To hear your input, I have scheduled a TOWN HALL MEETING on an organic farm in Waianae - see flyer here.
SUBJECTS THE MEDIA WILL NOT COVER SO MORE MEETINGS ARE NEEDED
I am sponsoring the February 28th meeting while Senator Sam Slom is sponsoring the February 29th meeting. Schedule and agendas are as follows:
February 28, Kapolei * Kapolei Hale rooms A & B, 6:00 to 8:30 PM
West Oahu Development: Meat & Potatoes or Gravy Train?
Moderator: Panos Prevedouros
Wendell Cox: Oahu's Backlog of Infrastructure and Fiscal Liabilities
Adrian Moore: HOT Lanes Address Second City Growth and Needs
John Charles: Transit Oriented Development Explained
Randal O'Toole: Rail Transit Jobs - Myths and Facts
Randall Roth: Rail Project "Broken Trust"
February 29, Honolulu * Mission Memorial Auditorium, 12:30 to 4:30 PM
Sustainable Growth: Challenges and Solutions for the People of Oahu
12:30 to 2:15 PM - CHALLENGES, Randall Roth, Moderator
Wendell Cox: Oahu's Backlog of Infrastructure and Fiscal Liabilities Panos Prevedouros: Agriculture, Energy and Resilience Challenges
TBA: Infrastructure Development and Oahu's Aesthetic Appeal
Brief break
2:30 to 4:00 PM - SOLUTIONS, Panos Prevedouros, Moderator
Adrian Moore: HOT Lanes for Corridor Congestion
John Charles: Transit Oriented Development Costs and Benefits
Randal O'Toole: Urban Sprawl and Community Development
Randall Roth: Closing Remarks
UNINSURED MOTORIST RESO UP FOR ADOPTION THIS WEDNESDAY 1/25/12
Your input is always welcome. Please consider sending in your testimony on resolution 11-308 that urges the State Legislature to address our transportation crisis with a simple low-cost solution - getting the uninsured motorists off our roads. See agenda here.