Having problems viewing this email? Click here to visit our web page and view the email.


ALOHA,
ARTICLE PUBLISHED IN STAR ADVERTISER AND WEST OAHU ISLANDER
Get the facts - what could an anti-rail Mayor actually do to stop the rail? Read it here.
ANOTHER HART BLUNDER
See the KHON news story - click here - exposing the Honolulu Authority for Rapid Transportation not giving a hoot what you think.
GMO RALLY; WE HAVE A RIGHT TO KNOW WHAT IS IN OUR FOOD
The movement calling for "The Right to Know" - is to have foodstuffs that contain genetically modified organisms (GMO) properly labeled. I was honored to speak at the rally held at the State Capitol on February 21 - see the youtube: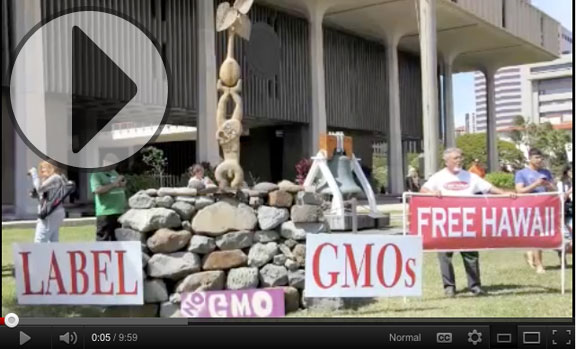 In contrast - there is the argument that by merely labeling food, people would lose their jobs and people would not be able to afford food. This is the position of State Representative Kymberly Pine who advocated labeling just one food item, bread, would be devastating to our economy and voted against labeling - voted against your right to know - see video: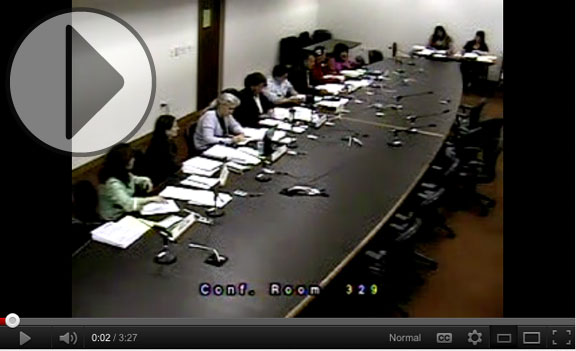 Watch debate at the Honolulu City Council on the labeling of GMO's - click here to see video.
Please consider contacting Rep. Pine (repine@capitol.hawaii.gov) and let her know it's time for consumers to have the right to know and support my reso 12-7 calling for a start in the right direction.

PRESERVING IMPORTANT AGRICULTURAL LANDS
I testified on Senator Clayton Hee's bill to preserve agricultural lands - see youtube: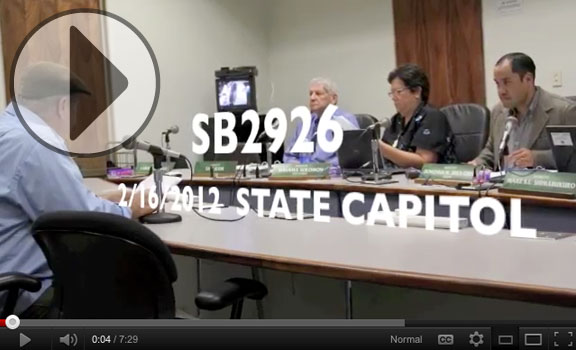 BILL 50 PASSES THIRD READING PHOTO COLLAGE
See the commitment and dedication conveyed by persons from all sides of the spectrum giving input to the Waianae Sustainability Communities Plan - see video: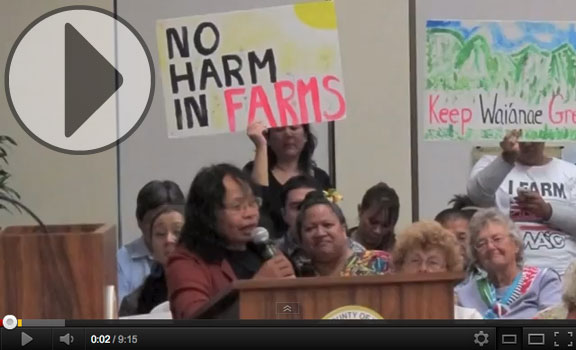 SENIOR VALENTINE'S DAY DANCE DRAWS STUDENTS FROM KAPOLEI MIDDLE SCHOOL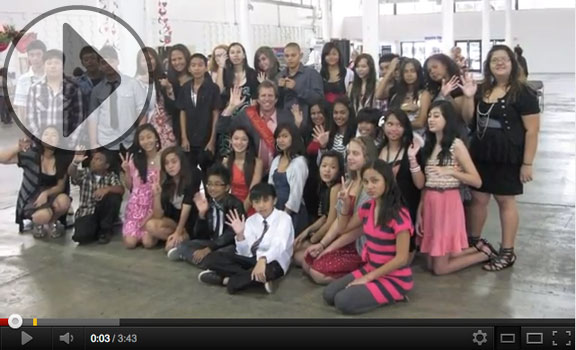 WAIANAE COAST RESIDENTS TESTIFY FOR COMPENSATION MEASURE; ENVIRONMENTAL JUSTICE
Read new amendments passed for SB2302 SD1 - and click here for status. Watch testimony in video:
PARKS AND CULTURAL AFFAIRS COMMITTEE AGENDA FEBRUARY 28 TO INCLUDE AHI FEVER; PRIDE AND POINTER ATHLETIC FIELD UPDATE; AS WELL AS DISCUSSION ON NEW ONLINE RESERVATION SYSTEM FOR CAMPSITES
See agenda - click here.