Having problems viewing this email? Click here to visit our web page and view the email.


ALOHA,
NEW HISTORIC TRAIL PROPOSAL FOR KALAELOA
Please consider reading the resolution below and coming to Honolulu Hale on April 3 - at 10:30 a.m. to testify in support. I will be scheduling this resolution for a public hearing at the next Parks and Cultural Affairs Committee - the agenda is not yet posted online so this is a heads-up in advance that on April 3, 10:30 a.m., at Honolulu Hale - we will be taking this matter up for a vote.
There are grant monies and other sources of funding available to make this trail the precursor to getting various features/landmarks within Kalaeloa on the Historic National Register and elevated to National Park status. This trail project should help stimulate the economy on our West Side and create some jobs too if it comes to fruition -- in addition to preserving the heritage within Kalaeloa for future generations.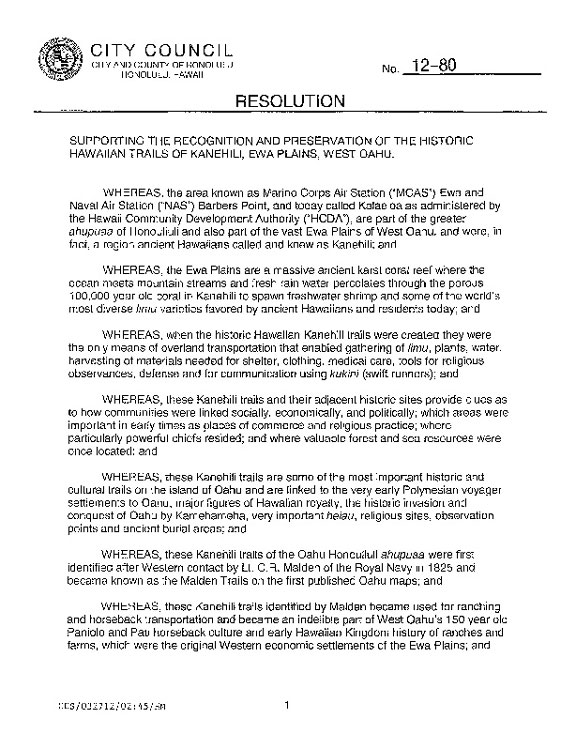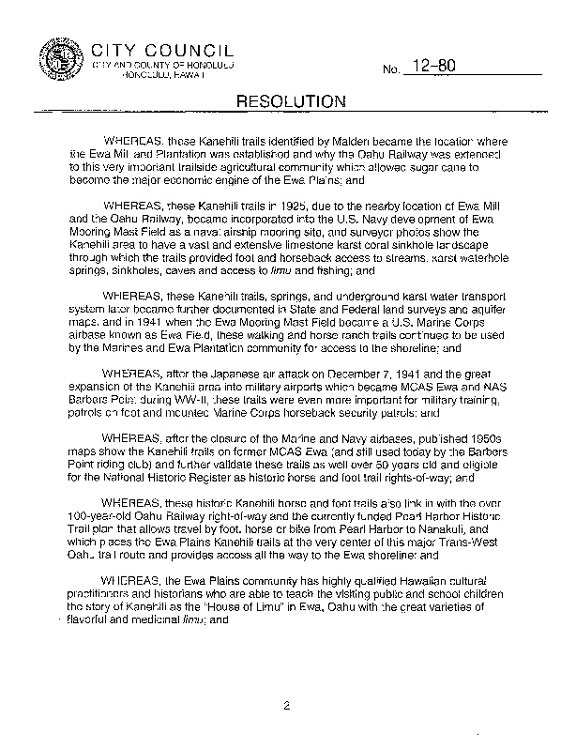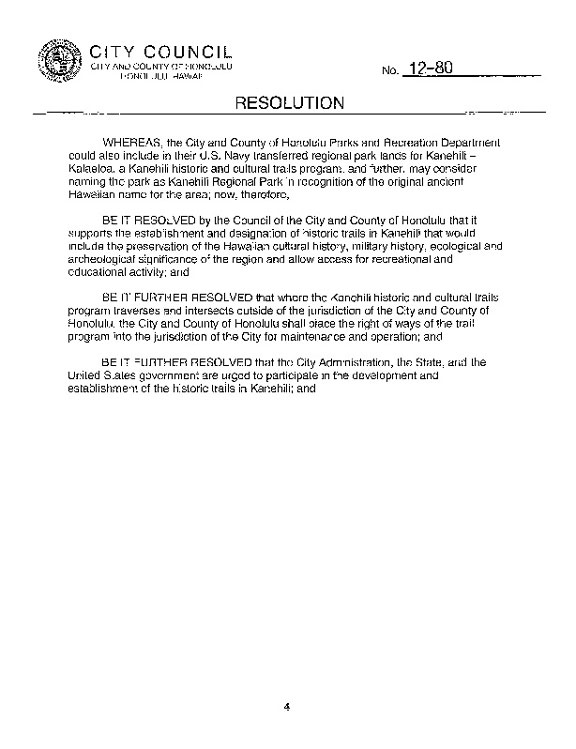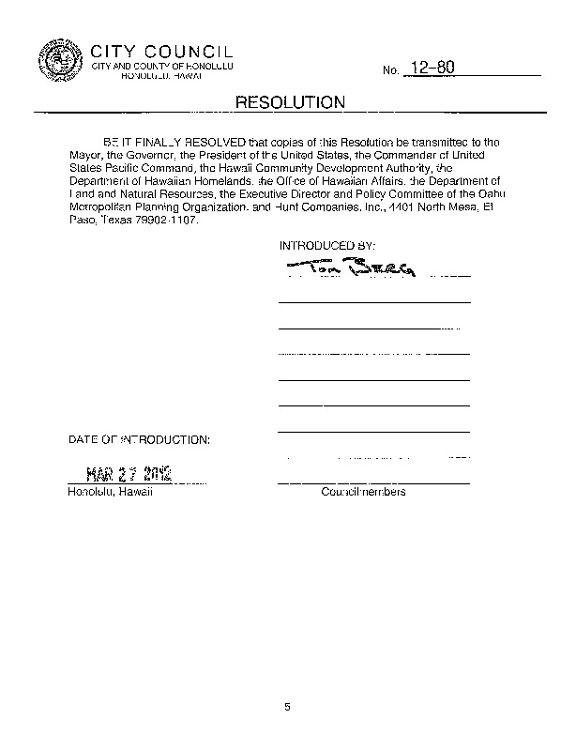 LABEL FOODS THAT CONTAIN GENETICALLY MODIFIED ORGANISMS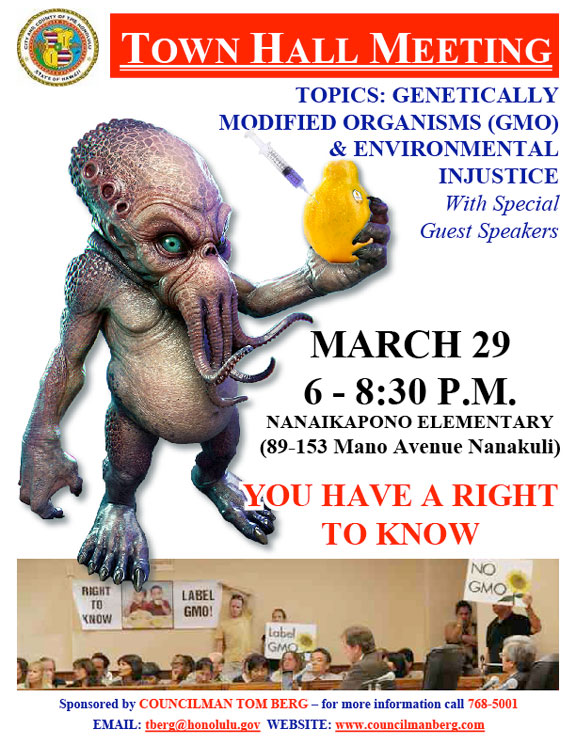 EMAIL LETTER TO FTA FROM PROFESSOR RANDALL ROTH