Having problems viewing this email? Click here to visit our web page and view the email.

ALOHA,
JULY 11 FULL COUNCIL HEARING AGENDA ALLOWS HART TO CONTINUE TO FLEECE US
I need your help. If you are as pi$$ed as I am about HART- the Honolulu Authority for Rapid Transportation spending millions a year for pure propaganda to continue to mislead and sway the public into believing steel wheel on steel rails is 21st Century Technology (when no city in America has built this type of rail for over thirty-years for a reason because it is truly obsolete technology; noisy, a huge visual blight, too expensive, and relies on foreign fossil fuels to run- not green) then testify this Wednesday.
Here is the agenda- click here.
There are two agenda items to testify on for you to voice your objections- resolution 12-149 allows for HART to continue in its propaganda scheme and ploys. I am asking you to help me and come testify that this reso must also include language that the propaganda must stop now. Ask the council to include language from my reso - 12-160 that asks HART to cease and desist in its propaganda schemes. See video: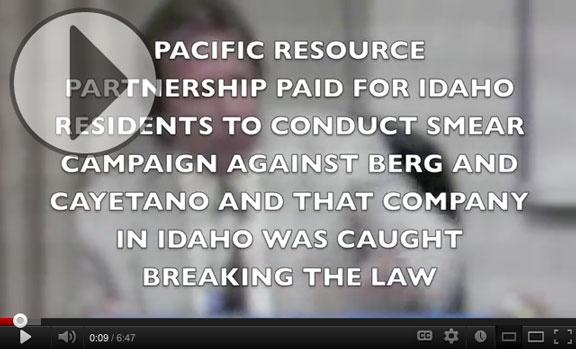 And reso 12-158 allows contracts for rail to push forward even though all factors from every public poll reflects this rail project has gone corrupt and must be stopped. See the brand new video that exposes the corruption: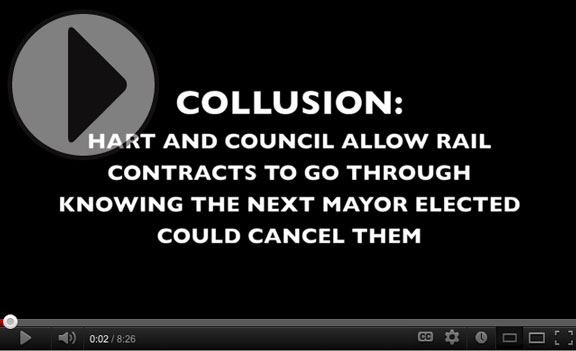 I need your help to come testify that this reso must be amended to include that no more rail contracts should be executed until the mayoral election is concluded. Ben, according to the polls, will win. Why wait. Act now and testify to save us hundreds of millions of worthless contracts being executed. Stop the fleecing now.
BERG CALLS OUT HART ON PUBIC OUTREACH SCAM
Please understand, I cannot get HART to reveal where it is in federal law - that we need public outreach for this rail . . . at this juncture . . . my letter of June 26 to HART went unabated; my inquiry at the Budget Committee Hearing also went unabated, so I had to repeat my request - read below: