Having problems viewing this email? Click here to visit our web page and view the email.

ALOHA,
HEARING TOMORROW IN WAIANAE ON COMMERCIAL ACTIVITY AT ALL CITY PARKS

Please watch this youtube I made to provide clarity on the fact that the City Council did not put a BAN on ALL commercial activity for ALL CITY PARKS. If you are going to the hearing tomorrow - please watch this first.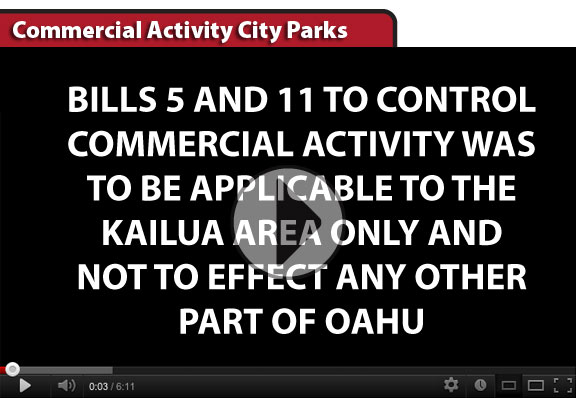 The city Parks and Recreation Department will hold public hearings this week on rules determining where and when commercial activity can take place in Oahu parks.
Thursday, September 20 - TOMORROW - from 5-7 p.m. - Waianae District Park (Ewa Beach to Keaau)
For more information on the proposed rules, go to here.