ALOHA,
CIVIL AIR PATROL; YOUTH TAKING CHARGE
No words needed here - just thank you for all that you do Civil Air Patrol - outstanding year again. Keep it up. Language of the certificate I presented to the squadron is contained in the youtube I made for your review.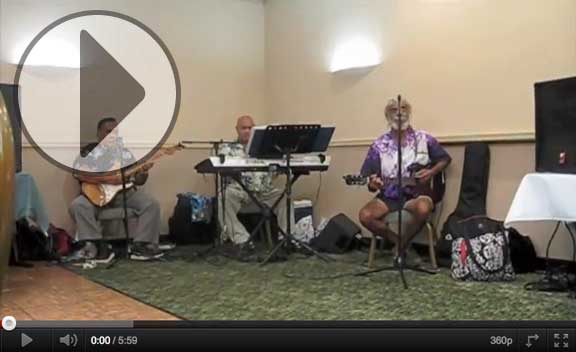 WHY FERRY SERVICE TO EWA BEACH IS STILL IMPORTANT
The move by Haseko to not carry out the plans for a marina in Ewa Beach is bigger than the story thus far told. The marina at Haseko was always pitched to the Ewa Beach community that such would serve as a terminal for ferry service and offer our Ewa area residents with a transportation alternative.
I will focus my energies on making certain the thrust now for a ferry service is executed at Iroquois Point nearby. We may have gained a new pond to play in, called the Hoakalei Lagoon, but we lost a transportation alternative in result of the shift by Haseko. Photos below depict the new configurations as was revealed at the Ala Moana Hotel this past Sunday that I attended.



ETHICS REFORM NEEDS YOUR INPUT TO PASS
Albeit certain council members argued against my resolution 11-327, I still got the six votes needed at the hearing on November 2 to keep ethics reform alive. As it stands now, members can still vote on a measure when the vote pertains to a profit to be made by a company or individual that contributed to one's campaign. My ballot measure for 2012, resolution 11-327, merely lets the people decide if they want council members to recuse themselves when voting on matters when a conflict of interest is present. Help me clean up city hall and please stay abreast of this one as the current law allows any council member to vote on a matter regardless of the implications and conflict that may be afloat.
ONEULA BEACH PARK PLAN WARRANTS SECOND CHANCE TO WEIGH IN
Our next Parks and Cultural Affairs Committee meeting is scheduled for November 15 at 10:30 a.m. at Honolulu Hale. I plan on having on the agenda for discussion why our area parks director serving the Nanakuli area is on a roving schedule and no other park director on the island is subjected to that type of rotation. We also have a need on the Waianae Coast for more camping sites and how to get them will also be discussed.
For action on the agenda - will be a resolution I have offered - 11-337 that will direct the Department of Parks and Recreation director to conduct public meetings to allow the residents that utilize Haubush/Oneula Beach Park to change and amend the master plan. In a nutshell, the amount of parking slated for the park when improved is way short of what we need. We might as well correct it now than allow the shortfall and imperfections to the plan to be carried out.