ALOHA,
Please be advised a public hearing (SEE AGENDA) on the Waianae Sustainability Communities Plan is set for this Thursday, September 29, at Honolulu Hale at 9:00 a.m. - for action by the Committee on Zoning and Planning.
BILL 50 (2011) [EXHIBIT A] AMENDING THE WAIANAE SUSTAINABLE COMMUNITIES PLAN - Amending Chapter 24, Article 9, Revised Ordinances of Honolulu and adopting a revised sustainable communities plan for Waianae that presents a vision for Waianae's future development consisting of policies, guidelines and conceptual schemes that will serve as a policy guide for more detailed zoning maps and regulations and for public and private sector investment decisions. (Transmitted by Communications MM-115 and D-569.) (Bill 50 (2011) [Exhibit A] passed first reading on 08/17/11)

Related communications:

CC-226 Committee on Zoning and Planning Chair Ikaika Anderson, submitting proposed amendments to Bill 50 (2011) and the Revised Waianae Sustainable Communities Plan.

D-645 Director Tanoue, Department of Planning and Permitting (DPP), transmitting updated Table of Agency and Community Comments and the DPP Recommendations (Revised September 2011).
KAHIKOLU `OHANA HALE `O WAI`ANAE A HUGE SUCCESS
Celebrating its third year of operations, residents under the direction of Pastor Mike Kahikina find solutions to the challenges of affordable housing and gain the tools / share the spiritual power to thrive - see youtube snippet from celebration.
FLOODING ISSUES TOPIC AT EMERGENCY PREPAREDNESS FAIR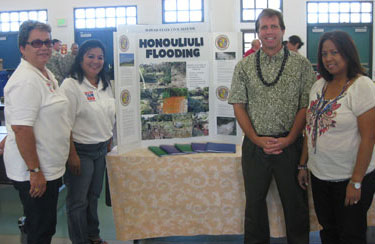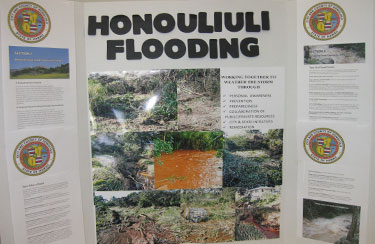 Council District One's Team Berg continues to work on mitigating flooding from Honouliuli to Makaha and expects a hearing in mid- October on our resolution 11-203 to get all parties to the table and combine forces to end decades of neglect to our streams and gulches. And please come to the town hall meeting on topic- flooding, pertinent to our district on 29th September - see details
RESOLUTION 11-203 - JOINT FEDERAL-STATE-CITY TASK FORCE ON THE PREVENTION OF FLOODING AND REMEDIATION OF FLOOD DAMAGE LOSSES IN THE NANAKULI, WAIANAE AND HONOULIULI AREAS. Urging the Mayor to form a Joint Federal-State-City Task Force on the prevention of flooding and remediation of flood damage losses in the Nanakuli, Waianae Honouliuli areas.

"FOR EWA TODAY" TELEVISION SERIES IN ELEVENTH YEAR
Airing Mondays at 2pm on Olelo channel 54, and also on the second Sunday of the month at 6pm- same channel, is a television series covering events in our area to keep us in the loop. Right now, I have portions of the town hall meeting recorded on August 31, at Kapolei Hale featuring RAIL CAN BE DONE BETTER with Monorail/Maglev technology being shown. Please tune in, or visit my website at councilmanberg.com to watch the video on your own schedule.
MORE TAXES WILL BE NECESSARY TO FINISH THE RAIL LINE TO UH MANOA AND WAIKIKI WHILE FUNDS FOR BUILDING ROADS AND BIKE LANES DRY UP - PRESS RELEASE SEPTEMBER 26, 2011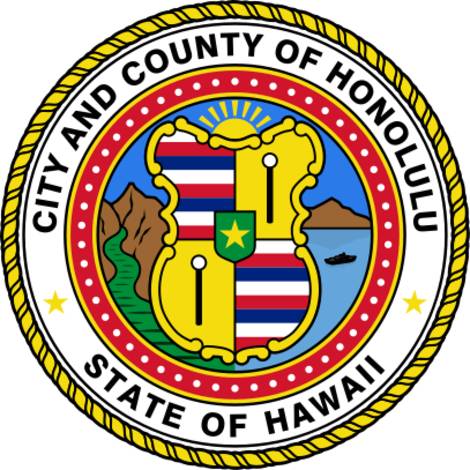 LET THE PEOPLE DECIDE

West Oahu Councilman Tom Berg does not want another increase in the General Excise Tax but the people of Oahu, not Councilman Berg should make that decision is his mantra. His plan is to have the city's Committee on Transportation pass Resolution 11-249 this Thursday (SEE AGENDA) that would urge the Hawaii State Legislature to allow the City and County of Honolulu to raise the General Excise Tax a half percent to fund road and bike lanes.

"Since rail will not give the motoring public any real relief to traffic congestion, and rail supporters will have to favor another General Excise Tax hike to finish the rail line to UH Manoa and Waikiki, we have to give the non-rail users, the working people who rely on goods, services and freight and have to stay on the roads, an option to actually address traffic congestion," stated Berg. His goal is to get the Legislature to pass a law allowing the City and County of Honolulu to have the same rights and privileges extended to the rail be dedicated for expediting road and bike lane construction.

Berg alluded to the fact that Oahu ranks last in the country when it comes to the number of lane miles offered its residents and how bike plan after bike plan for decades has produced next to nothing. Compounding the problem is that the rail surcharge prohibits funds for road and bike lane construction. "The people were duped thinking that the General Excise Tax increase on Oahu for transportation could be used for Bus Rapid Transit, Toll Roads, Managed Lanes and such, while all along the City spent millions touting these options when only rail by law could be advanced in the end," said Berg.

"It is time for the motoring public, the bus rider and bicycle user to fight back and counter this rail fiasco and consider their options. If my resolution gets passed, and the Legislature obliges, then the next step is to put the matter on the ballot for 2012 so the people can decide," said Berg, adding that, "Under no circumstances am I in favor of another General Excise Tax increase, but another one is coming around the corner to finish the rail like it or not and residents should have more options. I cannot sit here on the Council and do nothing and watch our 'third world' type conditions continue. My whole initiative is to empower the people and let them decide if they want a dedicated tax to bring us into the 21st century."

Resolution 11-249 is a "Hail Mary pass" according to Berg who claims if the people on Oahu like the current pace roads are being maintained and enjoy the absence of bike lanes, by all means do nothing. Berg concluded with, "My plan is to just let the people decide and put the tax proposal for roads on the ballot because without the option, we are going to get nothing but rail and that means you hope your neighbors ride it and forfeit their cars to experience better days ahead...most unlikely."