Having problems viewing this email? Click here to visit our web page and view the email.


ALOHA,
MAKAHA CLEAN UP OF MAUNALAHILAHI BOTANICAL GARDEN A SUCCESS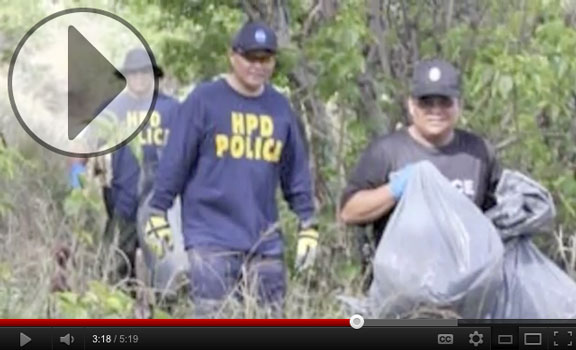 WE LOVE NANAKULI EVENT
CITY'S BUDGET SEASON NEEDS YOU
I will continue to vote NO on Bills 31, 32, and 33 that sustain a poorly planned and reckless fiscal policy for RAIL GONE BAD. The excerpt below is information I compiled to further assist me in my deliberations on the City's Budget of which I would like to share with you. I want to thank Governor Ben Cayetano for bringing these facts to our attention- something the current Mayor's Administration and mainstream media has not disclosed to the public. In order for the rail plan to balance out on a ledger, the City's debt service had to get manipulated which in turn sets out to deplete other resources and funding from the following:
The City will need to spend $7 million less than originally budgeted for Police and Fire projects, including:

$2,100,000 to acquire police equipment.
$1,500,000 to upgrade the Microwave Radio System.
$320,000 to replace the Security Cameras at the police stations.
$880,000 to expand the Kailua Police Station.
$450,000 to expand the Kalihi Police Station.
$50,000 to replace the leasing of the Police Evidence Warehouse.
$500,000 to acquire Fire equipment in FY2014 and FY2015.
$1,600,000 to relocate the Waialua Fire Station.
$100,000 to replace the Kalihi Fire Station.
$1,600,000 less than originally budgeted for Ocean Safety to relocate its District 1 Sub-Station from the Waikiki Natatorium.
$5.4 million less than originally budgeted for Flood Control, Storm Drainage and Erosion Protection improvements throughout the island, including:
$279,000 to undertake miscellaneous flood control improvements.
$250,000 to conduct a drainage study at Kukea Circle Subdivision.
$325,000 to undertake miscellaneous drainage improvements.
$1,100,000 to resolve various drain system problems.
$1,100,000 to undertake best management practices to reduce pollutant discharges.
$1,900,000 to restore the banks at Kaneohe Stream near Keole Place.
$420,000 to construct a rock barrier at Moanalua Loop.
$2.4 million less than originally budgeted for Street Lighting projects, including:
$2,000,000 to upgrade the street lighting on Kinau Street.
$250,000 to install new street lighting at the unlighted Kionaole Road.
$150,000 to determine what lighting is needed at Kalaeloa Street.
$500,000 less than originally budgeted for bicycle improvements as identified by the Oahu Bicycle Masterplan.
$22 million less to rehabilitate and repave streets than in the past in FY2014 and FY2015; $27 million less in FY2016; and $32 million less in FY2017 and FY2018.
So when you read or hear about how the rail is bleeding us dry and sucking out the life of this town, believe it. The aforementioned is just the tip of the iceberg. I will need your help to stop the madness - see the agenda for this Thursday's Budget Committee - click here.

NEXT TOWN HALL MEETING
Please join us on a Saturday, April 28 from 12-2:30 p.m. at Kapolei Middle School as we bring special guests to our district to make presentations on Genetically Modified Organisms (GMO). Our office continues to push for our Right to Know what is in our food . . . the right thing to do is for government to simply require that foodstuffs that contain GMO's be labeled to assist the consumer. My website, www.councilmanberg.com contains numerous videos on this subject and a vote will be taken on April 25, at 10a.m., at Kapolei Hale to adopt resolution 12-57
I have completed part two of Ewa Beach resident Mary Oyama's Label GMO presentation for your viewing - see part one and part two below:
Part One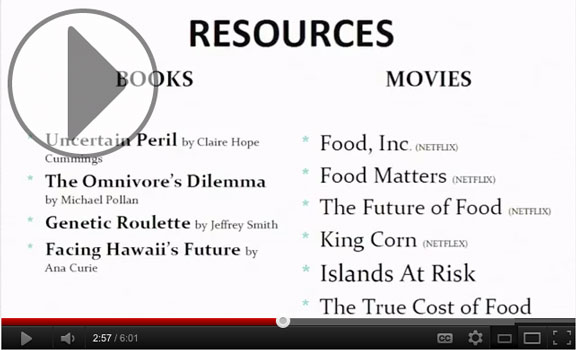 LETTER TO EDITOR ON RAIL TAX: IT IS MORE THAN MEAN, IT IS AN ASSAULT ON THE POOR
I submitted this in response to Richard Borreca's article in the StarAdvertiser from yesterday's newspaper:
PRETENDING THE RAIL ISN'T MEAN
In response to Richard Borreca's article about taxes on the poor in Hawaii being "mean," here on Oahu "mean" is an understatement. The burden on a family of four to pay for the construction of rail amounts to $27,000.00 for the full 34-mile segment. When the economically challenged buy food, medicine, clothes, they are paying for the rail. The rail tax does not differentiate between those who can pay and those who cannot, which should give rise to the name of the train being called, "The Exterminator."
Exacerbating the problem is that none of the transit oriented development schemes being planned around the rail stations include homeless shelters. Such a void further compounds the plight of the economically challenged who rely on the front door service buses bring into their lives, something rail will never do.
If we really want to help the poor get to job interviews, to educational and training centers, and ideally to a more profitable workplace, simply increase bus service which would reduce traffic congestion and serve all those in need of transit without breaking the piggy bank, if you got one to break.