Having problems viewing this email? Click here to visit our web page and view the email.


ALOHA,
The purpose of this notification is to exhibit the need for legislation that would mandate the disclosure of any entity that conducts or commissions push poll antics. Here is an article written by the Hawaii Reporter that in my opinion, explains why legislation is needed to allow the person being called, to know who is making the call and who has paid for the call click here.
GENETICALLY MODIFIED ORGANISMS - GMO TOWN HALL MEETING HIGHLIGHTS
The vast majority of consumers want to know- want the right to choose; the ability to read a label and know what the food product contains. I have held three town hall meetings up and down the Leeward Coast on this subject in 2012 and each time, we have been honored with guest speakers to come talk to us about their efforts to simply LABEL IT.
Just last Saturday at Kapolei Middle School, Ewa Beach resident Mary Oyama led the way with a presentation on the who, what, where, why, when, and how a GMO gets into our diet whether we want it or not followed by speakers from Molokai, Kauai, and UH Manoa. The meeting had some great Q and A and went for a solid 2 1/2 hours - so I provided you with a snippet- a sample of what was discussed in this 10-minute youtube: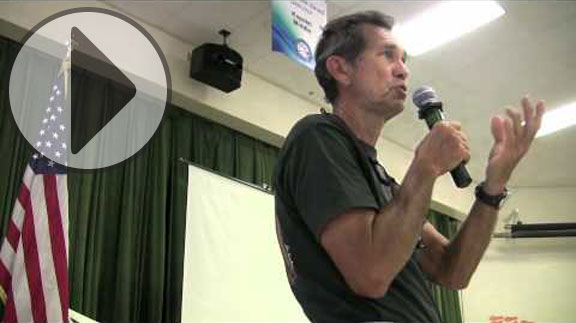 VOTING ON BILL 37 TODAY
The council voted on Bill 37 today - to provide the rail project with a $450 million line of credit . . . I voted NO . . . Bill 37 could be scheduled for another hearing on May 9th of which that full council hearing is to take place at the Pali Golf Course - see memo by clicking here. KITV covered some of the deliberations and vote- see news story by clicking here.