Having problems viewing this email? Click here to visit our web page and view the email.

ALOHA,
THIS YEAR'S CITY BALLOT MEASURES GO KAPAKAHI/KIDDYWAMPUS
Amazing. Tens of thousands of people want rail back on the ballot in any form. They want to let their elected officials know they recognize a scam when they see one and want to put a stop to it. But alas, the council has refused against my sentiments to put rail back on the ballot this election and instead- just yesterday, voted to put two frivolous, "who cares" type measures on the ballot instead over the rail issue . . . not one person showed up asking these two "who gives a hoot" measures be placed on the ballot, when in contrast, a huge amount of testimony has come forth asking rail be placed on the ballot. Never before, have I witnessed or have read about such corruption in government as this rail project has come to be . . . if there were ever to be a remake of the movie, "The Sting," Honolulu's rail is it - one big con job. If you do not know what the two ballot initiatives are that are going to be placed on the ballot by now, then I have made my point . . . folks want rail on the ballot, period . . . but the council and mayor have their hands in the cookie jar . . .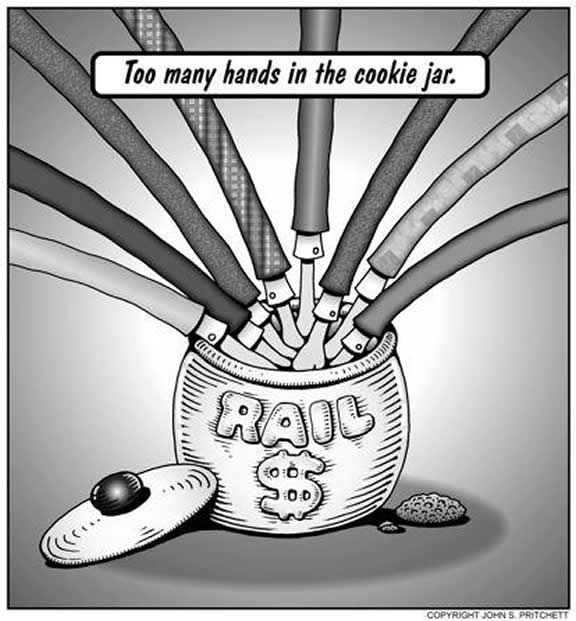 PUT A STOP TO CITY BUS CUTS
I have put out the following press release today. Unfortunately, Representative Kym Pine and Senator Espero - as well as all Leeward Coast elected officials, approved of a state budget to not fully fund bus routes to public education institutions. Coupled with city bus cuts - the state education bus cuts, it is obvious, we have a serious failure by government to execute the necessary core functions of government. Bus service must be restored on all fronts - we expect that as taxpayers.
I was the lone vote - the only councilmember to vote against bus cuts. Please see press release - Click on any press release page to view the document at full size.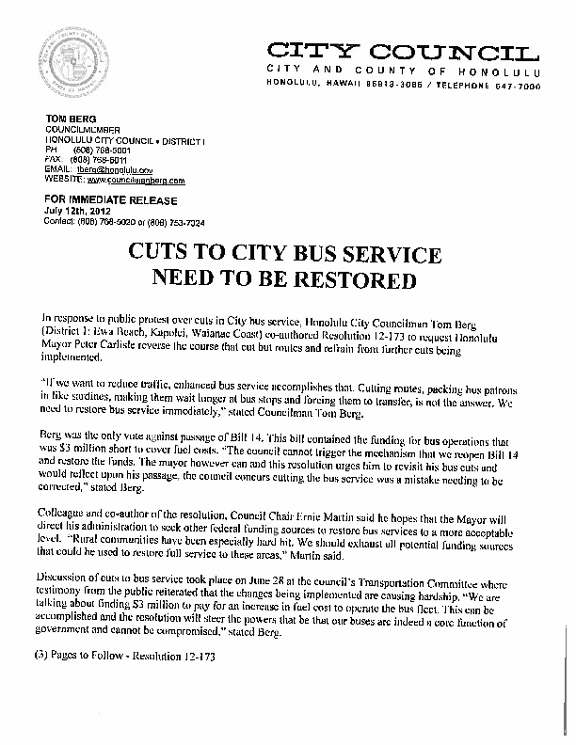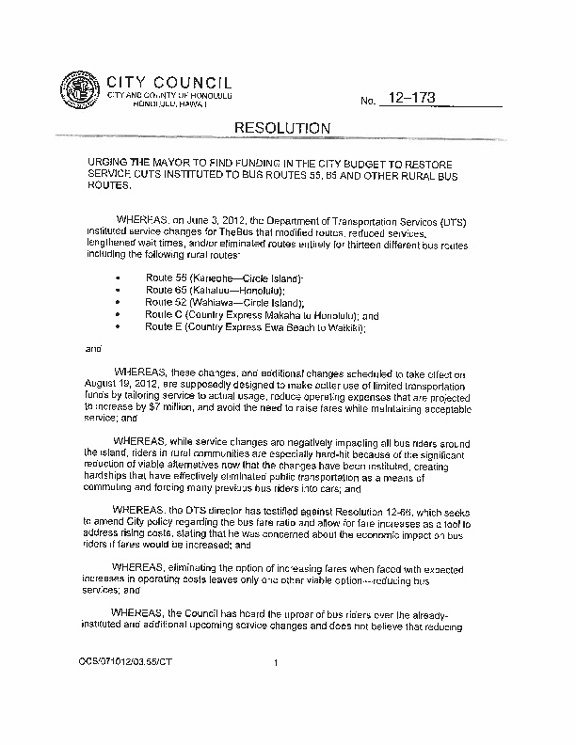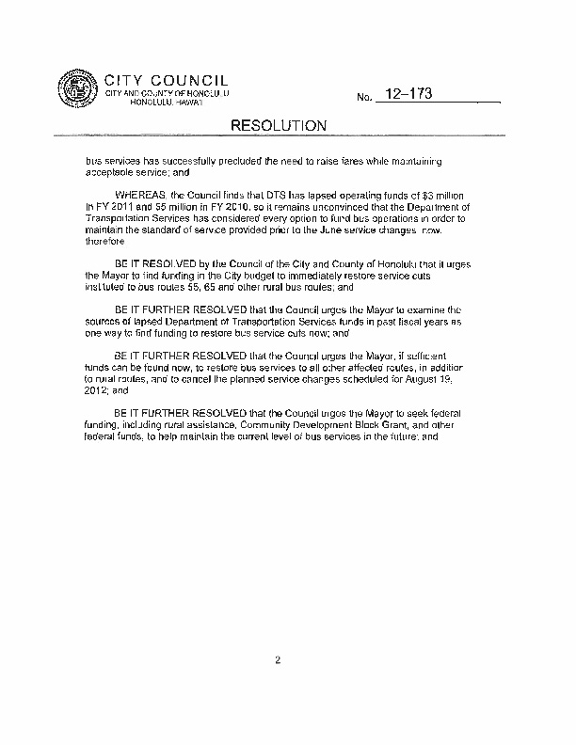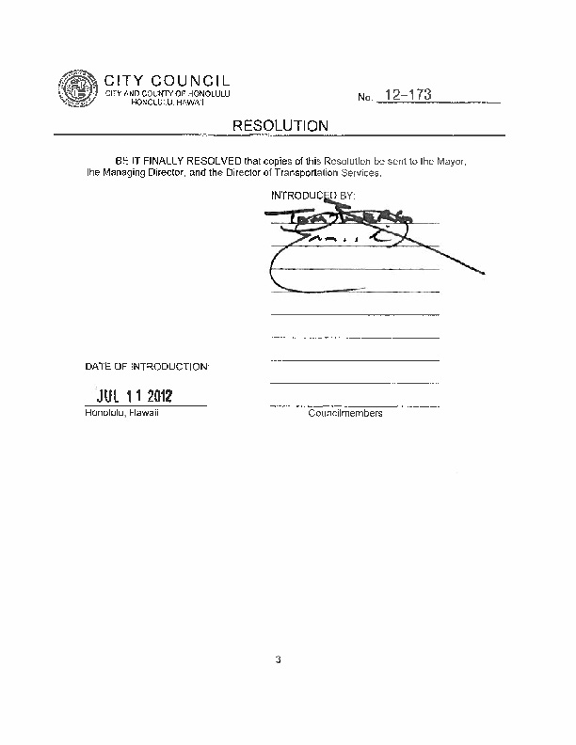 VIDEOS ON RAIL
A previous email blast did not included the actual video compilation for you in the text of the email - so I am resending in a format that allows you to click on any youtube about this rail fiasco . . . enjoy! Please click here to view.