Having problems viewing this email? Click here to visit our web page and view the email.

ALOHA,

RESTORING CITY BUS SERVICE: HEARING AUGUST 15
Please consider this fact: I was the only council person to vote against cutting bus services. I have been consistent in my position - trying to advance the argument that buses beat rail and that is the ultimate truth being exercised all over the world. Cities are rejecting rail and going with buses because buses beat rail on all fronts from environment to carrying capacity and costs. See previous email blast - click here.

Regarding the movement to stop the bus cuts and restoring all services: KITV highlighted resolution 12-177 in its news coverage recently. This reso was introduced to restore city bus service without raising fares. See the news story - click here.

Resolution 12-173 is another attempt at restoring bus service and was also covered in the news on KHON - click here for that story.

Both resolutions will be heard for adoption on August 15 at the full council hearing. For the agenda, please stand by- as I expect it to be made public by the 9th of August and at such time, I will send you a friendly reminder to testify and disseminate the agenda when published.

A big mahalo to Council Chair Ernie Martin for co-sponsoring these resolutions with me.

Read the full Honolulu Weekly coverage on the bus cuts here.

The following is a excerpt from the Honolulu Weekly article:

Council steps in

Two measures in the City Council - both initiated by Councilman Tom Berg and cosponsored by chair Ernie Martin - call for the city administration to find some kind of way to restore the service recently cut by DTS.

Resolution 12-173 urges the mayor to find the funding and restore all routes that have been cut, and Resolution 12-177 seeks to do just that by suspending the fare box recovery policy for FY2013. This would temporarily allow a higher subsidy rate to TheBus. Both measures were put up for adoption at the next city council floor meeting on August 15. That's three days after the primary election (in which the anti-rail Berg is being challenged for his District One City Council seat) and the day after the next wave of cuts is scheduled to take affect.
RAIL PROPAGANDA EXPOSED
I am proud to announce that my office was responsible for exposing the fleecing of taxpayer dollars when it came to HART ripping us off funneling monies to promote rail and using such for political shenanigans . . . this youtube is one of many revelations that the media has failed to cover but you, by being on my email list - has gotten the truth first hand and before any one else got wind of it - see example: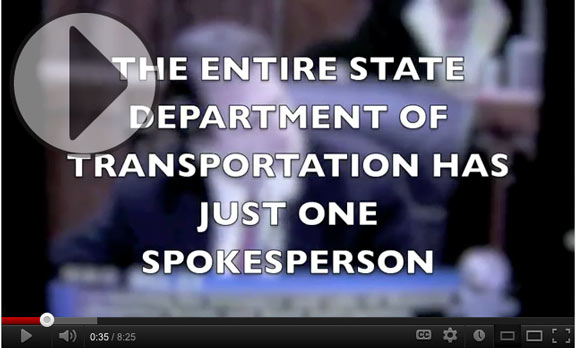 BERG ONLY ELECTED OFFICIAL TO SPEAK OUT AGAINST BIO-HAZARD LAB PROPOSED FOR WEST OAHU

Please consider clicking on latest update regarding this ordeal we face - click here.