Having problems viewing this email? Click here to visit our web page and view the email.

ALOHA,
YOU CAN BEAT CITY HALL
Who ever coined the phrase - "You can't beat City Hall?" Well, tell that person you can.
We are so proud of Paulette Kaleikini - the woman from Nanakuli who with class, precision, and patience, brought some justice to this runaway train gone bad. She succeeded in making certain the law is followed when it comes to iwi burials and called out the City for being in noncompliance.
I am presenting Paulette Kaleikini with the Honorary Certificate at 9:00 a.m. tomorrow, October 3, at Honolulu Hale. Please consider joining us and honoring her on this special occasion. If you cannot make it- you can watch it live on Olelo television.
The certificate is missing two signatures- Councilmembers Harimoto and Chang have declined to sign it . . . see the certificate pasted below: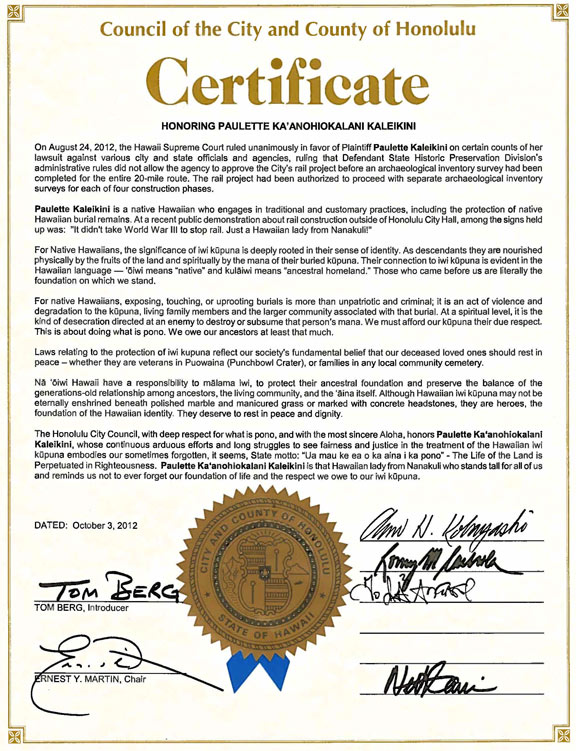 RESTORE CITY BUS SERVICE TOWN HALL MEETING OCTOBER 4