Having problems viewing this email? Click here to visit our web page and view the email.

ALOHA,
YOU CAN BEAT CITY HALL HONORARY CERTIFICATE PRESENTATION
Nanakuli resident - Paulette Kaleikini was honored yesterday at full council for her efforts to bring justice and rule of law back into play when it comes to iwi kupuna. Watch some of the presentation in this youtube: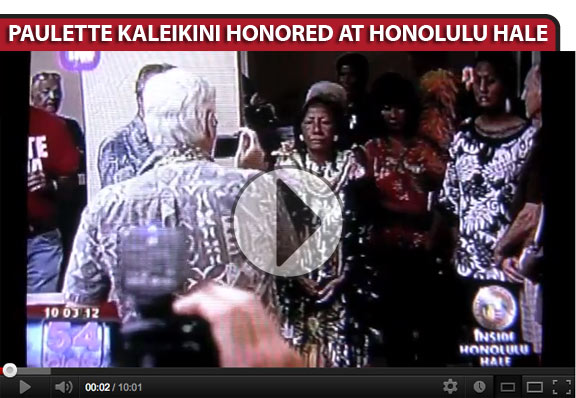 CONGRESSIONAL MEDAL OF HONOR CONFERENCE - A VISIT TO EWA AIRFIELD
Our office put this event together . . . special mahalo to John Bond for making it a reality.
Coverage:
KHON news - click here.
KITV news - watch video - click here.
StarAdvertiser article: Subscribers can read yesterday's newspaper and see the photos taken included in the article.
Text of Certificates - Proclamation and Ewa Airfield Medal of Honor Historical Connection - click here.

PARKS AND CULTURAL AFFFAIRS COMMITTEE AGENDA
Please click here to read the agenda and bills to be heard for Tuesday's hearing. I have two bills that I introduced being heard for action - one about a notification system for euthanizing animals, and another about commercial activity in our city parks.