Having problems viewing this email? Click here to visit our web page and view the email.


ALOHA,
RETROFITTED SHIPPING CONTAINERS;
PRE-FABRICATED HOUSING; OFFICE MODULARS- ALL COULD BECOME TEMPORARY HOUSING
I have introduced Resolution 12-74 to create a 5-year housing pilot program. The hearing is set for this Thursday - please see agenda by clicking here.
There are good people working hard who cannot afford to pay rent and are living in the bushes and in shelters trying to survive. This measure could bring instant relief to those that are economically challenged and put them in housing with dignity costing less than a car payment.
Instead of letting the mattresses and tires pile up along the side of the road, why not allow a family to live in a retrofitted shipping container that has been converted to housing and put the container on land previously used as a site for illegal dumping. This would give the landowner the eyes and ears needed on the scene to thwart off illegal activity and provide a landowner with 24/7 security. These containers can be situated anywhere to deter illegal activity.
How about the farmer in need of affordable workforce housing to get produce to market? With retrofitted shipping containers, new jobs can be attained to allow those working on the farm to live on the farm - a symbiotic relationship for the farmer and someone looking for a home and a job.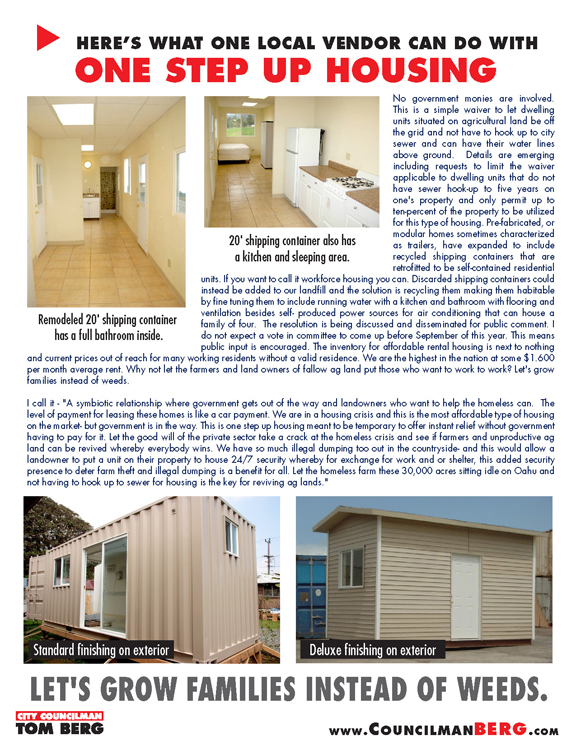 EWA BEACH RESIDENT TELLS IT LIKE IT IS AT TOWN HALL MEETING IN NANAKULI
Here is a video segment recorded at Nanaikopono Elementary School on labeling Genetically Modified Organisms (GMO). If you want a simple, easy explanation that is to the point about why we should have the right to know what is in our foodstuffs - watch this: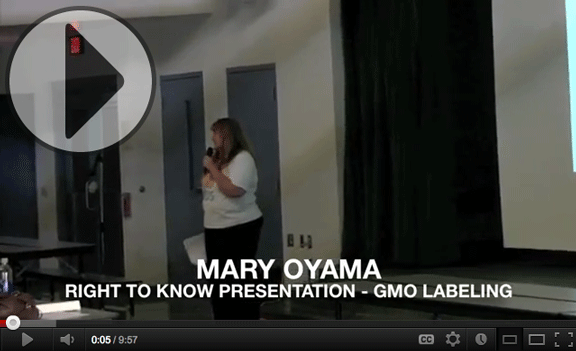 LANDFILL CONTESTED CASE HEARING COULD COME TO A CONCLUSION SOON
For the latest hearing notice - please click here.